Jacob Weisman is the World Fantasy Award-winning editor and publisher at Tachyon Publications, which he founded in 1995. He edits many of Tachyon's titles, and is the series editor of Tachyon's Hugo, Nebula, Sturgeon, and Shirley Jackson Award-winning novella line. His writing has appeared in The Nation, Realms of Fantasy, the Louisville Courier-Journal, The Seattle Weekly, and The Cooper Point Journal. Jacob co-authored the novella Mingus Fingers (Fairwood Press), and is rumored to be hard at work on his own first novel. Learn more about him at https://youtu.be/zDMFJGQ8-aA.
Jill Roberts has been Tachyon's Managing Editor since 2002. She is also the editor of British Fantasy, Seiun, Campbell, and Neukom award-winning books, and has been a consultant at Streetside Stories, which teaches storytelling through writing, art, and technology. She has appeared on and moderated panels at venues including the Nebula Awards Conference, the San Francisco Writers Conference, the California Independent Booksellers Alliance, Flights of Foundry, and Fan Nexus.  Jill is actively not writing her first novel because she is too busy making her coworkers do planks. (Also, writers always look really, really tired.)
Elizabeth Story has been Tachyon's lead designer since 2010. She began as an intern for Tachyon in 2009, and since that time, Elizabeth has designed and illustrated book interiors, covers, press kits, advertisements, catalogs, and more. She graduated with honors from the Creative Writing department at UC Santa Cruz and has completed her M.F.A. in art and design. Elizabeth's past work experience includes creating motivational posters, newsletters, and comic strips for a children's tutoring center, and editing a literary magazine. Elizabeth locked her first novel in a drawer because it tried to bite her. Learn more about Elizabeth's process here: https://youtu.be/BP7g6A09MpM.
Rick Klaw
is Tachyon's publicity manager, social media strategist, and consulting editor. His many caps, in addition to his work at Tachyon, include pop culture historian, reviewer, and optimistic curmudgeon. He was the co-editor of the groundbreaking original anthology of short fiction in graphic form,
Weird Business,
 co-founder of Mojo Press, and runs the award-winning blog, 
The Geek Curmudgeon
. He has edited several successful Joe Lansdale books for Tachyon, and his recent anthologies include
The Apes of Wrath
 and 
Rayguns Over
Texas
. Rick gave up on his first novel when he realized it had to be longer than 140 characters.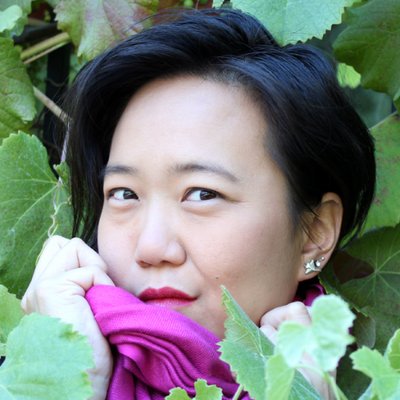 Editor
Jaymee Goh
ran away from academia to fall into publishing as an editor at Tachyon. She has a PhD in Comparative Literature on science fiction studies and critical race theory, and became famous on the internet by yelling on Twitter. She co-edited a couple of steampunk-themed anthologies, and writes short fiction about disappointing children and misandrist mermaids. At Tachyon, Jaymee has spearheaded our Debut Authors series, and our partnership with Eight Light Minutes. She is judiciously ignoring her first novel in favour of her second, third, and nth novels. Jaymee's MSWL is
here
, and her introductory video is
here
.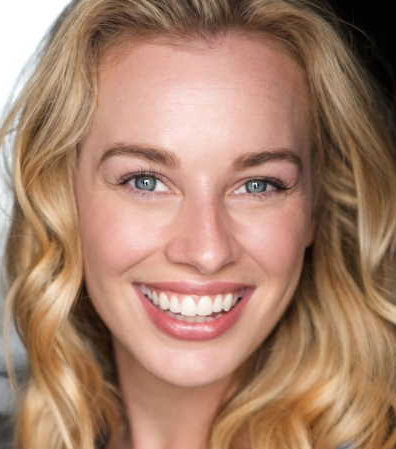 Kasey Lansdale has been in the fiction world since birth as a writer, editor, audio book narrator, and creative professional. Based in LA, Lansdale is an active voting member of the HWA, and currently serves as executive editor at Pandi Press. As an author and editor, she has released numerous short-stories and anthologies from publications such as Harper Collins, Titan Books, and more. Lansdale has had her fiction adapted for television, and her first audio drama is in production. Having participated in almost every side of the business, it was high time publicist made the list.
Prior to his retirement in April of 2021, James DeMaiolo worked in the book business for over thirty years. He brought extensive experience in sales, marketing, and publicity to Tachyon. Jim was a retail bookseller, a book buyer for Barnes and Noble, and an associate editor. He worked with Simon and Schuster and Henry Holt and as a freelancer for such publishers as Berkeley, Tor, and Applause Books. Unlike the rest of us, Jim is a published playwright and has edited his first book, a collection of essays, The Thrill of Finding Money.  After completing his MA in Drama, he has already finished and is revising his first seventeen novels. Learn more about Jim here: https://youtu.be/f87e4MS-tVA.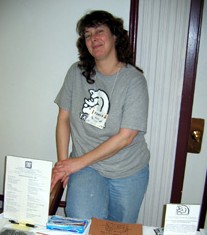 Rina Weisman's invaluable although often unsolicited help has helped Tachyon Publications to grow. Rina spends her spare time reading books borrowed from Jacob and has coined the verb "Brodarting." She knows how to make a clamshell box, measure footcandles, prefers the original Star Trek, and has been known to hum "Thus Spake Zarathrustra" when she thinks no one is listening. She runs the popular SF in SF reading series and movie nights, and she is otherwise unsuited for a normal, 9–5 life. Rina is currently proofreading everyone's first novel.
Rachel Fagundes was a Tachyon intern who became an associate editor between 2011 to 2017. Rachel graduated from the University of California, Santa Cruz, where she designed and taught an undergraduate lit class at UCSC on ethics and social justice in the Harry Potter novels. She has also previously worked at the American embassy in Belgium, the Exploratorium, and Locus. Rachel is fond of comic books, moussaka, and the Italian Renaissance. She will start working on her first novel any day now. Really.
Zeppo is the newest member of the Tachyon team, joining us in 2019. He is obviously in charge of office morale, and is our Chief Bubblewrap Inspector. His skill-set includes attempting to subdue all moving things, epic cuteness, and sudden napping. Zeppo hasn't written a novel yet, but he is working on his manifesto: Why You Should Let Me Go Outside
Like his kitty predecessor Clyde, Quincey very occasionally deigns to visit the Tachyon Publications office. He is extremely dignified, and wholeheartedly heartily disapproves of the kitten Zeppo's shenanigans. We can neither confirm nor deny that Quincey is the ghostwriter for a number of literary bestsellers, and that he may be a key member of the publishing Illuminati.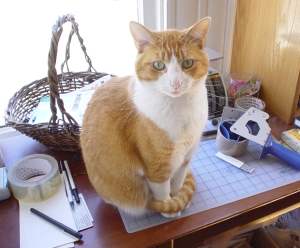 Clyde filled the most important role at Tachyon Publications: reminding us of the foolishness of our own vanity. He occasionally deigned to visit the Tachyon Publications office. We suspect but cannot confirm that he was working on his first novel. Occasionally we hear the faint tap-tapping of a typewriter upstairs, but when we rush to investigate, no one is there… 
Koufax was the official Tachyon Publications security system. A tad overprotective, Koufax was known to accost the postman who brought by any unsolicited manuscripts. Koufax had completed working on his first novel and was weighing several offers from major publishing houses.