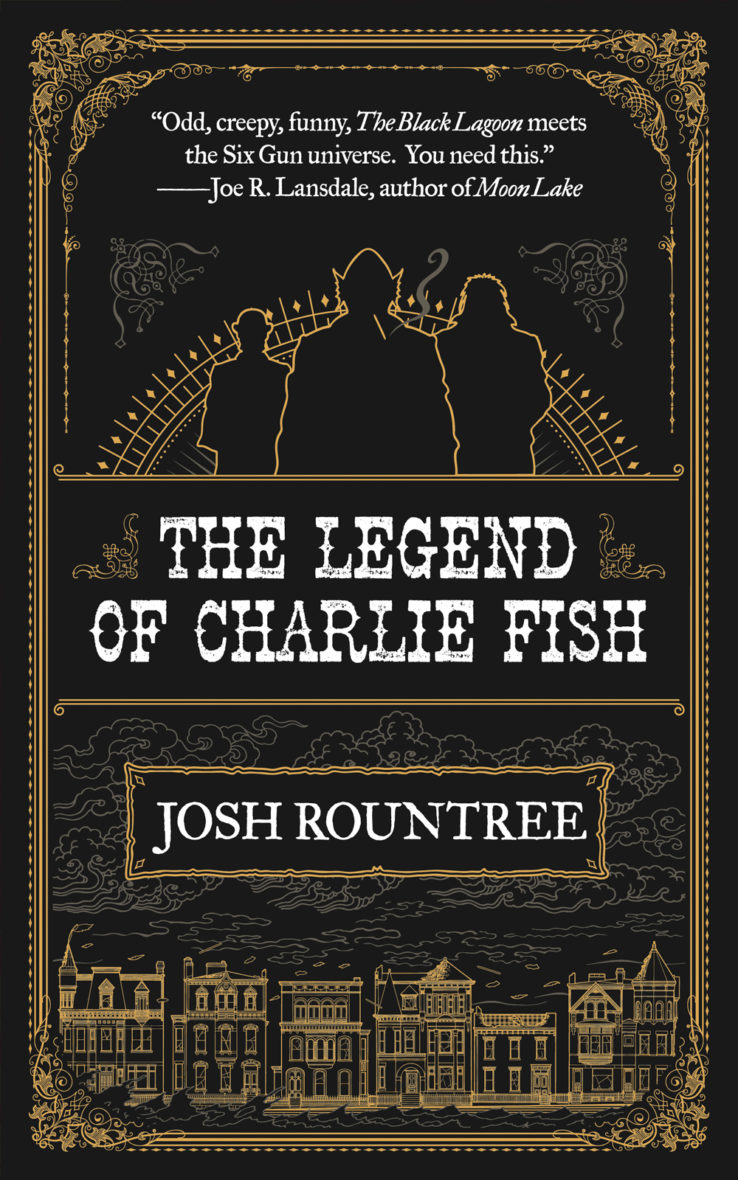 Odd, creepy, funny, The Black Lagoon meets the Six Gun universe. High up on the way-cool factor. You need this.

—Joe R. Lansdale,  author of the Hap and Leonard series
by
Josh Rountree
ISBN: Print: 978-1-61696-394-1; Digital: 978-1-61696-395-8
Published: July 2023
Available Format(s): Trade paperback and digital
As an unlikely found-family flees toward Galveston, a psychic young girl bonds with Charlie Fish, an enigmatic gill-man. Meanwhile, they are pursued by bounty hunters determined to profit from the spectacle of Charlie. But the Great Storm—the worst natural disaster in U.S. history—is on its way. Josh Rountree's strikingly original debut novel ranges effortlessly between the Gothic, pulp, literary, Western, and comedic. With his vivid imagery, evocative storytelling, and uncanny wit, Rountree enters the fine tradition of Texan storytellers, wading into True Grit by way of The Shape of Water.
I was thoroughly taken with this story, Rountree's writing, and the unique island setting. Definitely add this to your TBRs.

The Speculative Shelf
As always, Floyd Betts rides into town alone. He arrives for his father's funeral, but he is returning to Galveston, Texas, with two orphaned siblings he has rescued. Nellie, who is descended from a long line of witches, has visions from other people's minds. Hank, her impulsive younger brother, just wants to break out his outsized revolver.
Along the way home, Floyd, Nellie, and Jim encounter a dubious traveling salesman, Professor Finn, and his henchman, Kentucky Jim. They are struggling to capture a fish-man in order to put him on cruel display. When Nellie taps into the peril of the gentle Charlie Fish, Floyd's makeshift family expands to include the lost, two-legged amphibian.
With the circus charlatans in pursuit, ominous winds are picking up from an impending hurricane. Meanwhile, all Charlie Fish wants is to return to his home at sea.
A fantastic work of dark historical fiction, in the spirit of Lansdale, Gorman, Pronzini, and McMurtry.

Brian Keene, author of the Rising series