Sam J. Miller's books have been called "must reads" and "bests of the year" by USA Today, Entertainment Weekly, NPR, and O: The Oprah Magazine, among others. His works have won the Shirley Jackson Award, Andre Norton Award for Best Young Adult Novel. and John W. Campbell Memorial Award and nominated for the Nebula Award, World Fantasy Award, Crawford Award, Locus Award, Theodore Sturgeon Award, John W. Campbell Memorial Award, the Premio Italia, the Grand Prix de l'Imaginaire, and the Lodestar Award for Best Young Adult Book. Miller's novels include The Art of Starving (2017; Andre Norton Award winner), Blackfish City (2018; John W. Campbell Memorial Award winner), Destroy All Monsters (2019), and The Blade Between (2020).
Beginning with "Haunting Your House" (2008), he has produced numerous acclaimed and award-winning short stories including "57 Reasons for the Slate Quarry Suicides" (2013; Shirley Jackson Award winner), "We Are the Cloud" (2014; nominated for both Nebula and Sturgeon); "The Heat of Us: Notes Toward an Oral History" (2015; nominated for World Fantasy), "When Your Child Strays from God" (2015; nominated for Nebula), "Angel, Monster, Man" (2016; nominated for Shirley Jackson), and "Things with Beards" (2016; nominated for Sturgeon, Nebula, and Shirley Jackson). Miller's first short story collection BOYS, BEASTS & MEN came out 2022. Among his other books are the chapbooks The Future of Hunger in the Age of Programmable Matter (2017), Let All the Children Boogie (2021), and Kid Wolf and Kraken Boy (2022), as well as the anthology Horror After 9/11: World of Fear, Cinema of Terror (2001 co-edited with Aviva Briefel).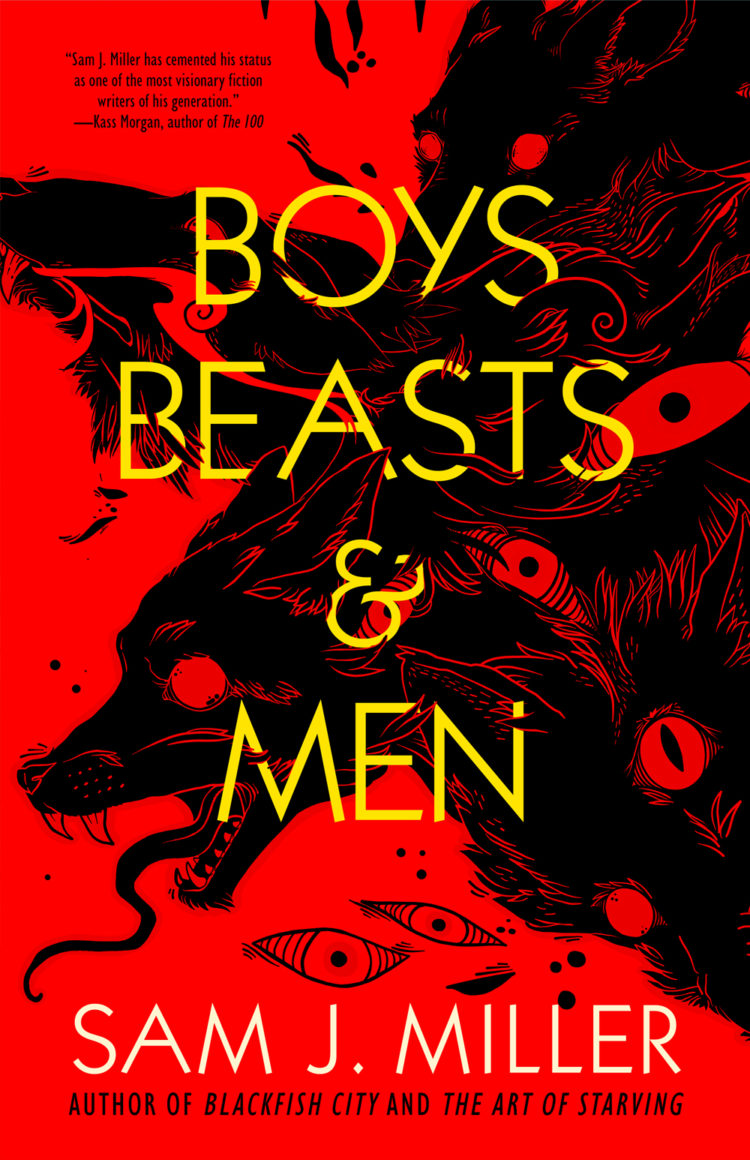 A graduate of the 2012 Clarion's Workshop and a member of the SFF writers group Altered Fluid, Miller's fiction has been translated into Croatian, Czech, French, Hebrew, Italian, Hungarian, Japanese, Mandarin, Polish, and Russian. He spent fifteen years as a community organizer for Picture the Homeless.
All of us a Tachyon wish the sensational Sam, a happy birthday.