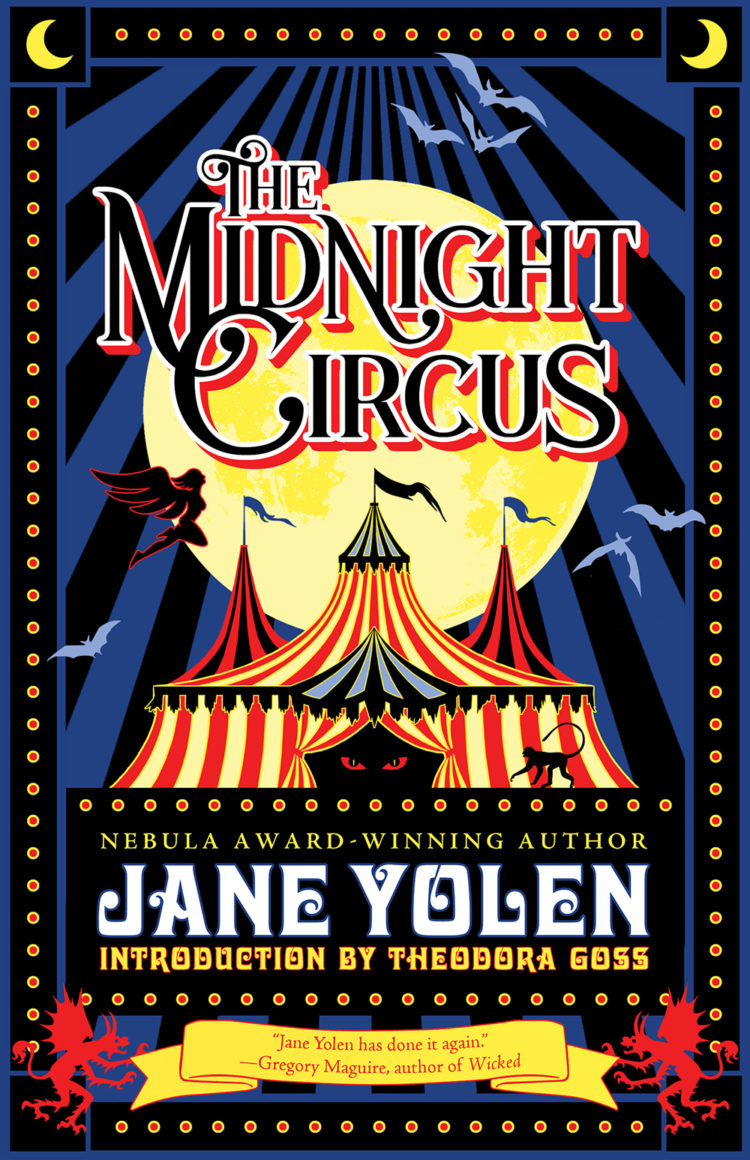 Nebula Award winner Yolen follows HOW TO FRACTURE A FAIRY TALE with another, slightly more sinister collection of delightfully dark fairy tales … [Y]olen's many fans will be thrilled to find her largely true to form. This collection is a gift for fairy tale lovers.
Yolen often uses the language and imagery of fairy tales to weave her original, spellbinding stories, which make a cohesive collection. They're all dark, though in most cases, that darkness encompasses loss but doesn't revel in it. As Yolen puts it in her introduction, there's "a frisson of terror rather than massive amounts of spilt blood." … And if the stories themselves somehow aren't enough, each is accompanied by a poem that extends its themes into evocative verse. Haunting stories from a modern master.
The Yolens manage to evoke a mix of sympathy and disgust for every character. In other words, each person illustrates the full spectrum of human behavior. The emperor is a tyrant, but loves his family and his dragons. The empress is a doting mother, but has fallen for Rasputin. Rasputin is a megalomaniac, but also something of a Nietzschean superman. And Trotsky and Lenin wish to liberate Russia, but are ruthless and shortsighted.

If any single one of these folks steals the show, it would have to be Rasputin. The Yolens obviously revel in all his appearances, and his murder and subsequent slow dying are the standout chapters.

By integrating the anomalous dragons into the canonical events, the Yolens achieve what fantastika does best: inverting the familiar and allowing us to see reality more clearly.
This was honestly an extremely interesting read. I'm not a historical expert (and I would love to hear an expert's opinion on this book), but I was fascinated by what I read here. Jane Yolen and Adem Stemple had such a way of writing this tale. It felt organic and rich with history and lore, even taking into account all of the alternations that had to be made.
Legendary Grand Master Jane Yolen shares with Gary some delightful personal news, as well as her advice to aspiring authors on how the lockdown can be seen as a gift to writers, the pleasures of "munchie" writing like Cat Valente or Gregory Maguire, the short stories of Theodora Goss, and Linda Barnes's Carlotta Carlyle mysteries.