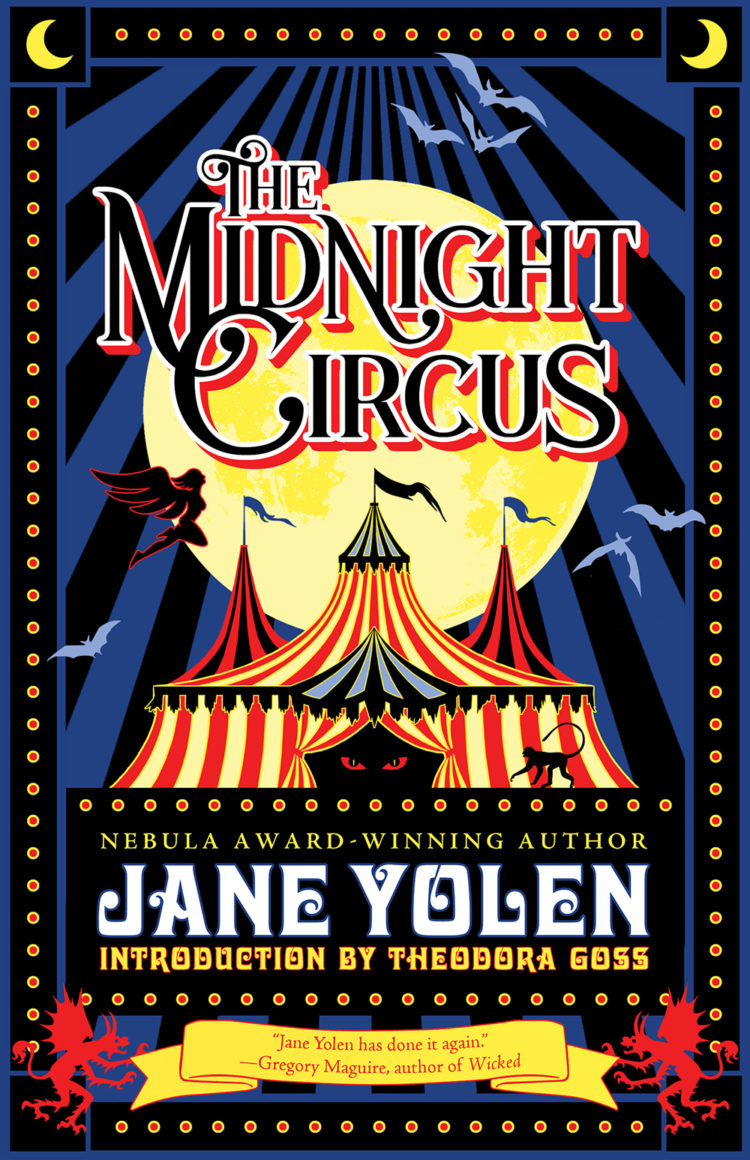 As a collection, THE MIDNIGHT CIRCUS is brilliantly constructed, each story paired with a poem and an explanation about where it was first published and where Yolen had the idea.

Even though I loved every story, I had my favourites. The White Seal Maid was haunting and affecting; Wilding read like a classic YA novel and could easily be turned into a book; Become a Warrior is a bit like a mixture of Mulan and the Hunger Games. I also have a soft spot for Requiem Antarctica which takes the story of R. F. Scott and turns it into a dark fantasy, as one of the longer stories I can see how Yolen thought it might even become a novella, but I liked the length, it was long enough to read before bed but not too long that it took more than one sitting.

What I really love is Yolen's imagery. Wether she talks about sea towns or forests, London or New York, the 1500s or the near future, she has his ability to transport you there in an instant.

Yolen is undoubtably a "dark" author. In her introduction she speaks about this herself and her views about what it means. In THE MIDNIGHT CIRCUS she deals with issues such as the Holocaust, eating disorders, abuse, obsession, revenge and (perhaps darkest of all) love. Although these stories are "fairytales" they are not children's stories, they are fairytales for grown ups, or mature teens, and I can't wait to rave about it to anyone who will listen.
This is a wonderful collection of magical short stories that have a tinge of an eerie vibe to them. There is a really nice range of stories, especially considering it is from one author instead of multiple! I really enjoyed the variety of story lengths as well, I felt like it provided a good amount of short and medium length. There are also some story notes and poems at the end of the book, which was a nice touch.

Overall, this is a wonderful collection of tales that is perfect for sitting around the campfire or for a fun fall or winter read (definitely Halloween worthy)!
Rating: A+; I finished HOW TO FRACTURE A FAIRY TALE by Jane Yolen. It has 27 stories with various influences, not just old fairy tales but there are things about jewish history and native americans. Very refreshing.