With just two weeks until its October 1st release, excitement builds for Jane Yolen's newest collection THE MIDNIGHT CIRCUS, It is currently available for pre-order from your favorite bookseller or direct from Tachyon and for reviewers via EDELWEISS and NETGALLEY.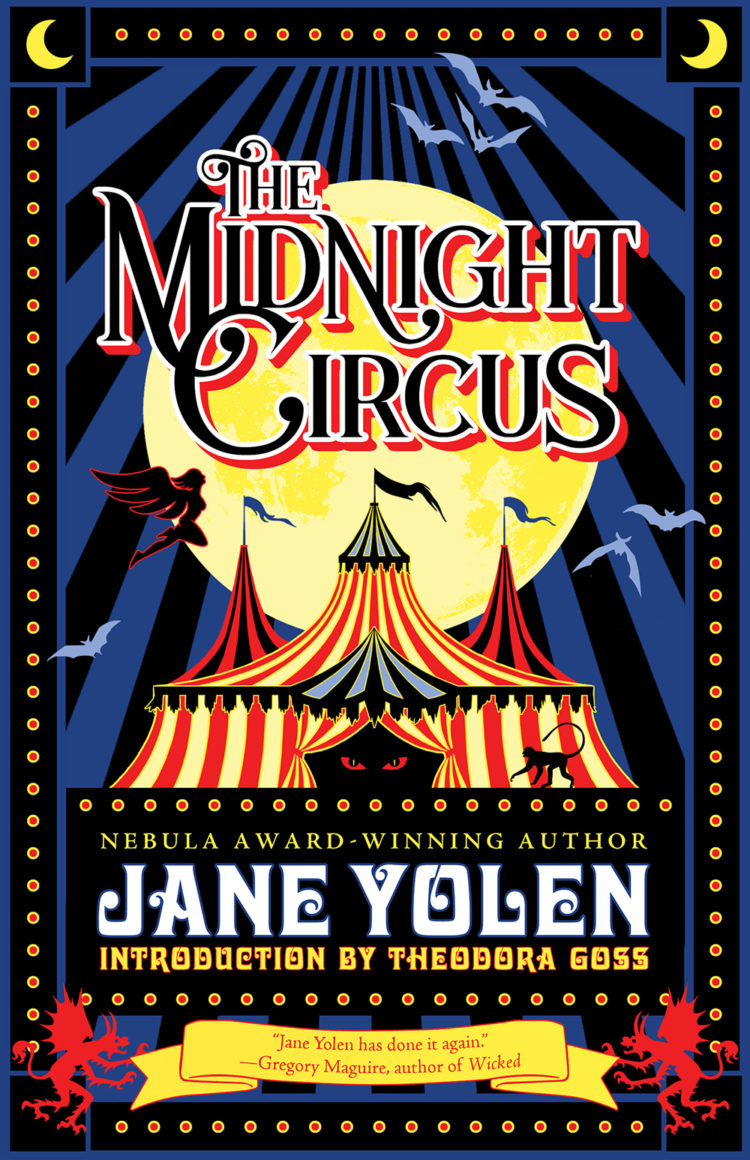 THE NEVERENDING TBR LIST enjoys the book.
The fairy tales in this book are not going to be made into Disney movies.  These short stories and poems take place all over the world and involve mythical creatures like selkies and vampires.   You may recognize the bones of some of the stories as retellings of classics, but many are originals.  One of my favorites is about the race to the South Pole.  If you didn't think climate change was scary before, you will be terrified after this.

If you like your fantasy dark and twisty, you'll want to check out this book.
FOREVER LOST IN LITERATURE includes the title among their top three books for October.
I'm always drawn to anything circus-related and I've only ever heard some really great things about Jane Yolen. I believe this is a collection of short stories, which have always been hit or miss for me, but I have high hopes! Also, that cover is so colorful and amazing.
CIVILIAN READER discusses THE MIDNIGHT CIRCUS with Jane Yolen.
Tachyon are due to publish your latest story collection, THE MIDNIGHT CIRCUS, in October. How would you introduce it to a potential reader?

Who knew Jane Yolen, the fairy-tale writer, author of the Commander Toad in Space books, and the How Do Dinosaurs Say Goodnight series, wrote dark fantasy and dark science fiction. Yet she had stories in World's Best Horror several times over her long short story writing career. Not dark slasher fiction, but the frisson of terror, the haunt of oppression, the creak of a door where no door exists, kind of darkness.

Also I wrote 3 Holocaust novels (The Devil's Arithmetic, Briar Rise, and Mapping The Bones). Surely those count!