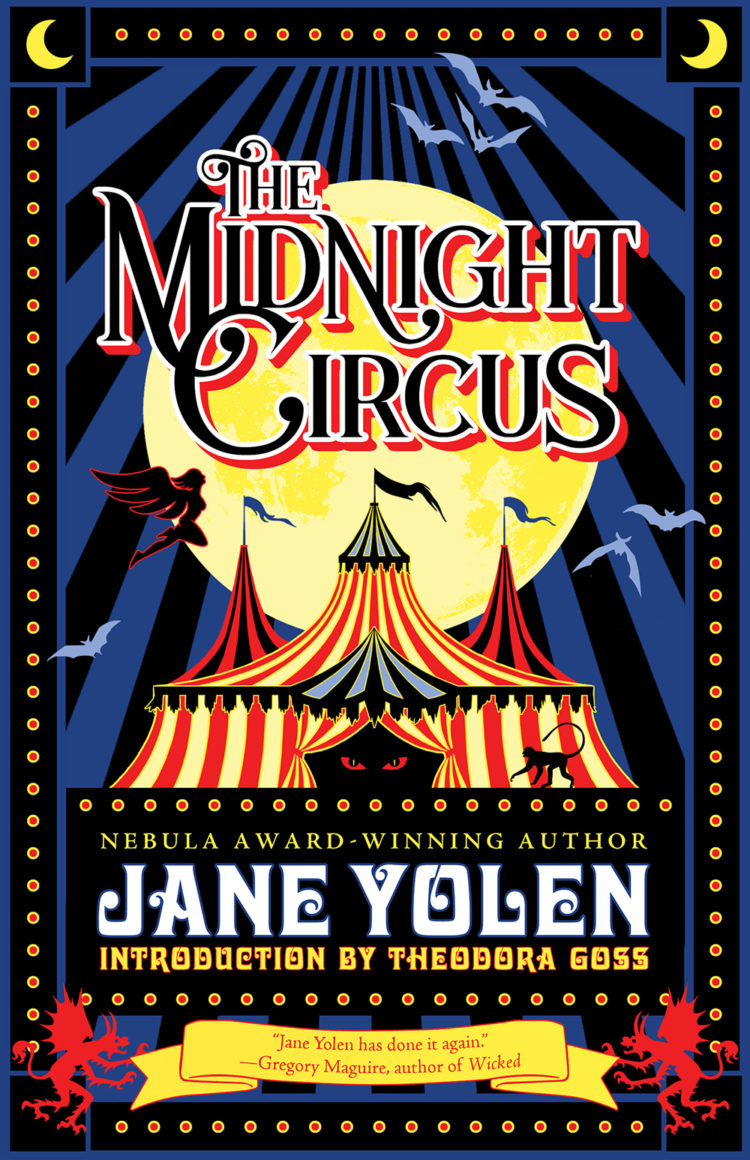 Jee Wan at HOOKED ON BOOKZ enjoys Jane Yolen's THE MIDNIGHT CIRCUS.
Overall, this is another strong collection of stories by Jane Yolen. I have quite a few that I really enjoyed. I loved the strong female characters in 'Become a Warrior' and 'Wilding' who didn't let the society define them. I also loved 'The Fisherman's Wife' who defied the odds to get back the man she loves, and 'Night Wolf' the boy who fought his fear for monsters. 'The Dog Boy' was good too! True to Yolen's style, these stories are dark and grim with a touch of magic and fantasy. In an anthology, one's bound to have some stories that would speak to them more than others.

Yolen also shared the background and idea behind each story and poem, which I really enjoyed reading. They made me appreciate her work even more. And I absolutely adore the cover!

These stories are meant to be savored, a few at a time.
EPIC STITCHING feels much the same.
The introduction to this short story anthology is beautifully done. Jane Yolen shares a couple personal insights into this set of stories and directs everyone to take a look at the related poems (which make up the last half of this book) related to the stories themselves. Yolen truly is an endearing and lasting female SF/F author of her generation.

[…]

Definitely some real gems in here. I'm giving it five stars overall if only because the Antartica story and Dog boy are easily shining stars that make this whole anthology worth reading. None of these are poorly written (It's Yolen and she keeps her high standard in place) or so bad that I didn't want to finish the story. Given how difficult it can be to find good, consistent anthologies this one is easily a step above most.
On FACEBOOK, Ruth Sanderson shares two illustrations from Yolen's forthcoming (Nov 2021) ARCH OF BONE, a companion Moby Dick.