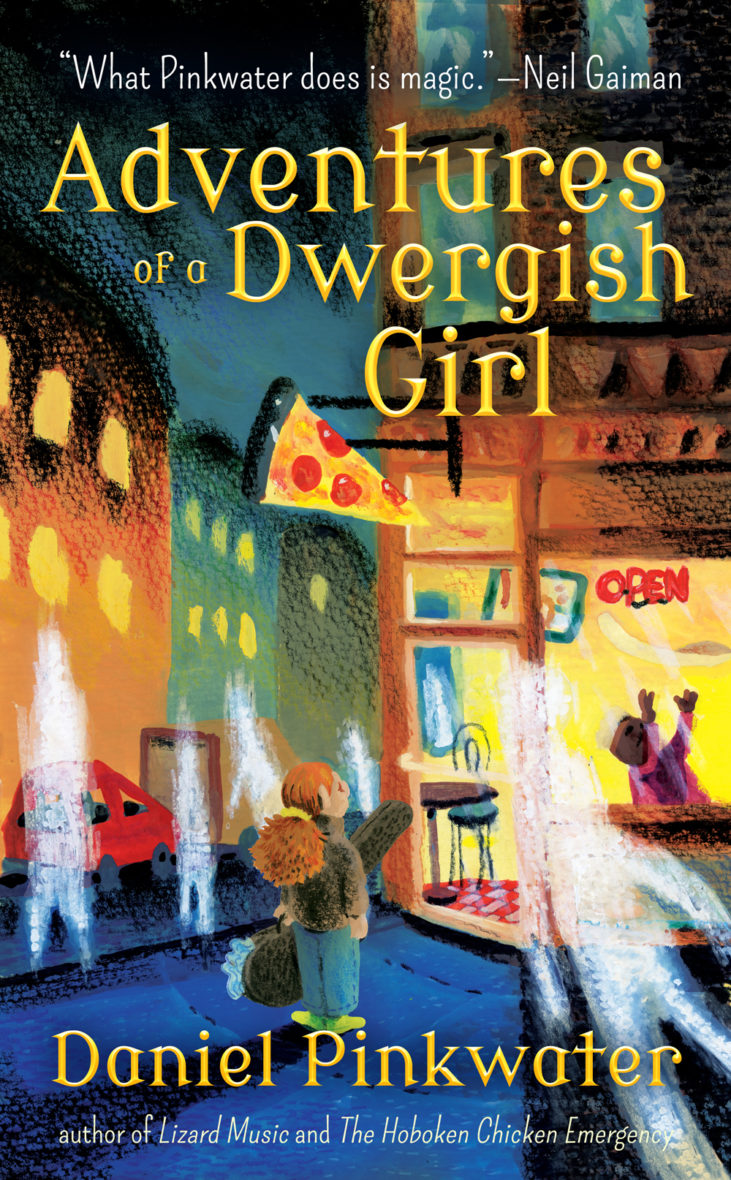 At GREEN MAN REVIEW, Jennifer Stevenson enjoys Daniel Pinkwater's forthcoming ADVENTURES OF A DWERGISH GIRL (not due out until September, but available for pre-order from your favorite bookseller or direct from Tachyon and for reviewers via EDELWEISS and NETGALLEY).
If I had a daughter, I'd want her to be just like Molly, and I would totally read this book to her.

But I don't have a daughter. I'll have to settle for reading it to my husband, another Pinkwater fan.

The Dwergish girl is a strong and gentle soul. This book is just so darned nice that it could cure your whole day. Let Molly and her Dwergish ways bring order to your chaotic world.
TELOPHASE offers similar sentiments.
ADVENTURES OF A DWERGISH GIRL has a strong voice which, I admit, is Pinkwater's voice and much the same in all of his books but I never get tired of it. It's also packed full of Pinkwater's usual run of weird and quirky characters. The end teases a continuation of the story, and should that come to pass I would absolutely love it.

Highly recommended. I'm going to buy a hard copy when it's published so I can throw it at my nephew when he's old enough to appreciate it.
THE BIBLIOSANCTUM is excited about the book.
Also in the package was ADVENTURES OF A DWERGISH GIRL by Daniel Pinkwater, a story which sounds as charming as its cover and title! To see what I mean, here's the first line of the book's description: "Molly O'Malley is a clever, adventurous girl. She is also a Dwerg. Dwergs are strange folks who live very quietly in the Catskill mountains, have lots of gold, and are kind of like dwarves (but also not!)." I love it! Definitely going to read it later this fall as we get closer to the release date.