Coming your way in March 2022, Hap and Leonard return in Joe R. Lansdale's newest story collection BORN FOR TROUBLE. The boys are back, with more righteous ass-kickings, highly improbable adventures, and disastrous fishing trips. These never before collected tales showcase the dynamic duo as a little bit older, but not a whole lot wiser—Hap and Leonard were truly born for trouble.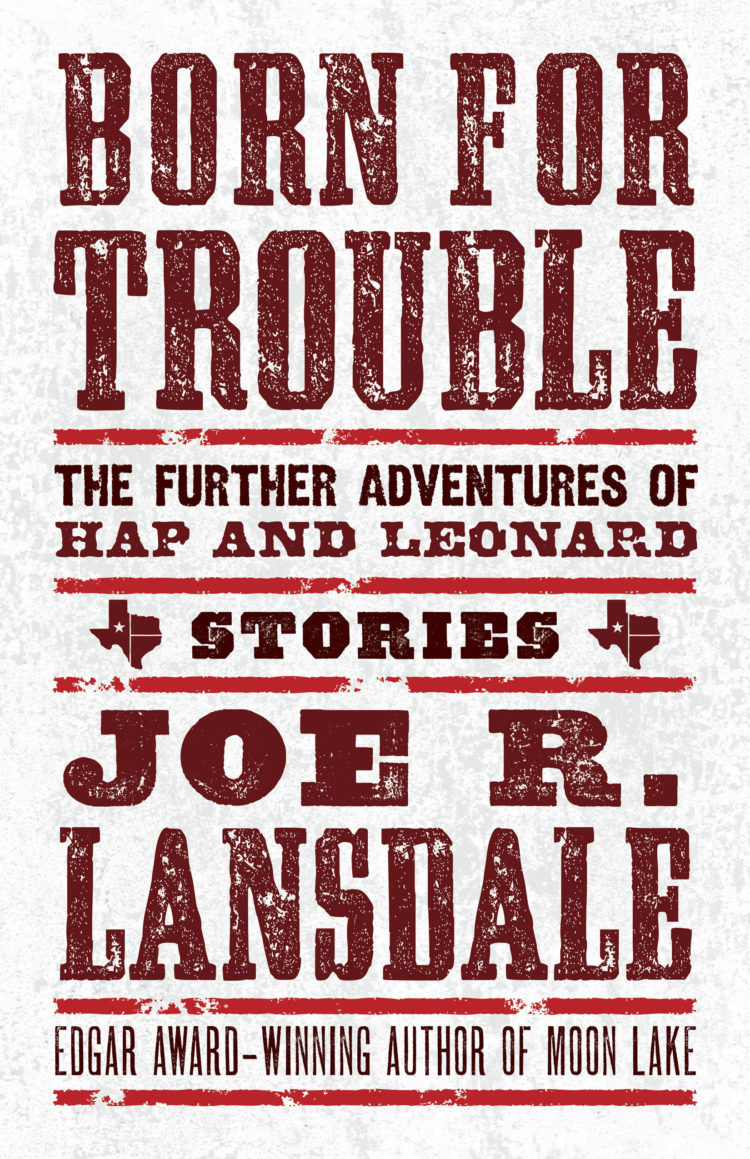 by Joe R. Lansdale
ISBN: Print 978-1-61696-370-5; Digital 978-1-61696-371-2
Published: March 2022
Available Format(s): Trade Paperback and Digital
"A folklorist's eye for telling detail and a front-porch raconteur's sense of pace."

New York Times Book Review
When you meet him, Hap Collins seems just like a good ol' boy. But even in his misspent youth, his best pal was Leonard Pine: black, gay, and the ultimate outsider. Together, they have mostly found their way as partners in crime-solving—and at least as often, as hired muscle.
As Hap wrestles with his new identity as a father, and Leonard finds love in a long-term relationship, the boys continue their crime-solving shenanigans. They uncover the sordid secret of a missing bookmobile, compete in a warped version of the Most Dangerous Game, regroup after Hap's visit to the psychologist goes terribly awry, and much more.
So sit yourself back and settle in—Born for Trouble is East Texas mayhem as only the master mojo storyteller Lansdale could possibly tell.
TABLE OF CONTENTS
Introduction: "The Boys" by Joe R. Lansdale
Coco Butternut
Hoodoo Harry
Sad Onions
The Briar Patch Boogie
Cold Cotton