With the help of the fine folks at GOODREADS, we're giving away Daniel Pinkwater's incredible ADVENTURES OF A DWERGISH GIRL.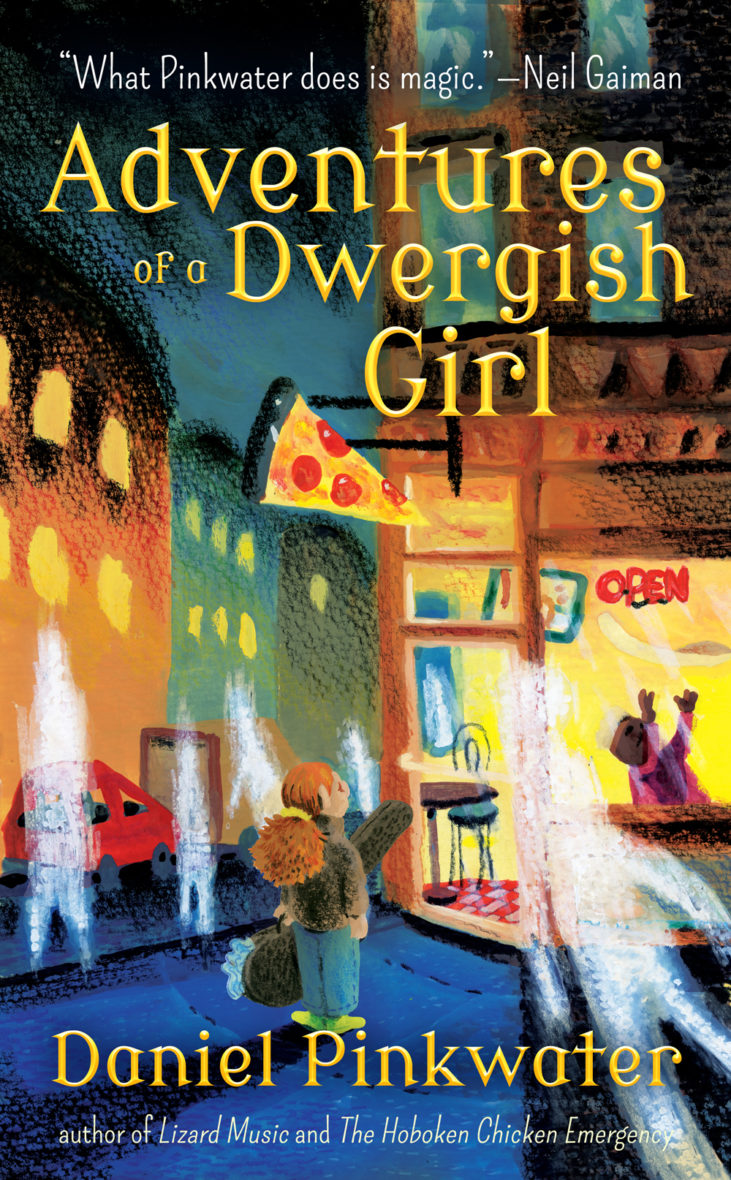 Those who enjoy a good mystery with an unusual plot, strong characters, and smart language will find connections between this unbelievable story and the incredible adventures of real life.

—School Library Journal
Molly O'Malley is a clever, adventurous girl. She is also a Dwerg. Dwergs are strange folks who live very quietly in the Catskill mountains, have lots of gold, and are kind of like dwarves (but also not!).

Molly isn't interested in cooking and weaving, as she is expected to be. So, she sets off to see the world for herself. Which means a new job, a trip to New York City, prowling gangsters, an adorable king, a city witch, and many historical ghosts. More importantly, it means excellent pizza, new friends, and very quick thinking.

Now someone is pursuing the Dwergs for their gold. Can Molly O'Malley save the day?
Captivating, cool and crazy! This story is an inspiration to us all: Be brave. Have adventures. And, most importantly, follow your dreams.

—Sam Lloyd, author of Mr. Pusskins
ADVENTURES OF A DWERGISH GIRL is a book with every single thing I love about Pinkwater novels. Reading Daniel Pinkwater—as a kid and as an adult was hugely important to my development as a writer and a human being. Meeting another Pinkwater fan is always a sign that you are among good people.

—Cory Doctorow, author of Little Brother