Review copies of BODY SHOCKS edited by the acclaimed Ellen Datlow are now available via EDELWEISS and NETGALLEY.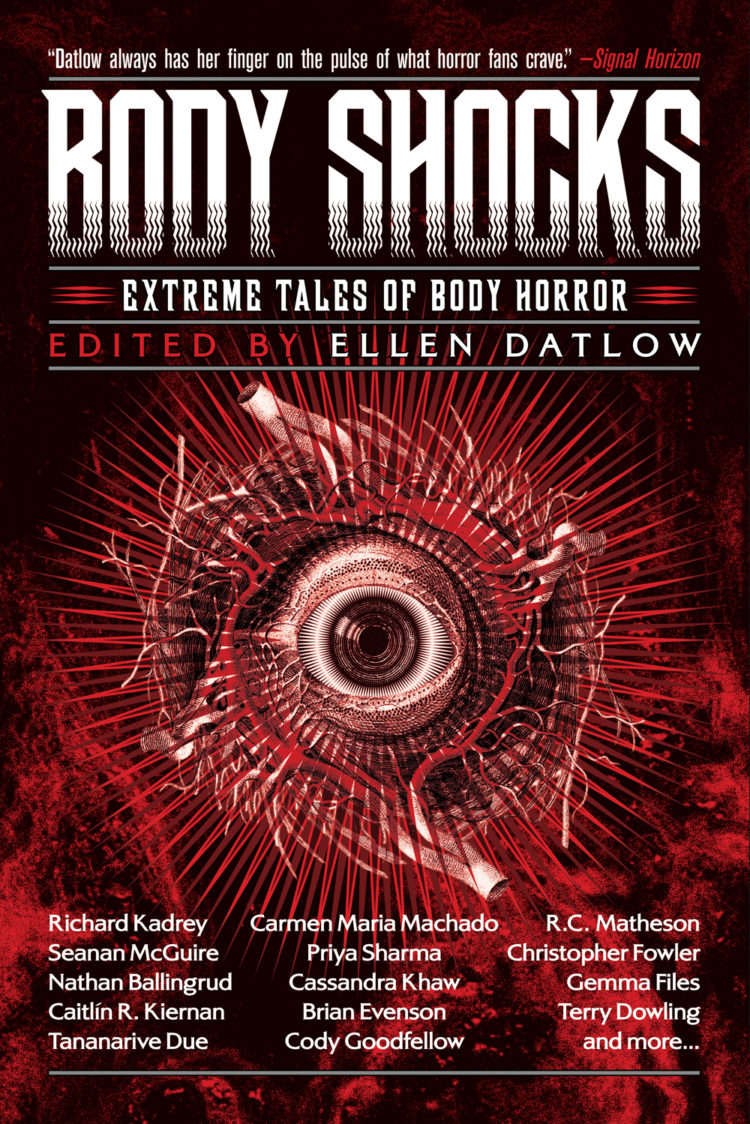 [STARRED REVIEW] Hugo Award–winning editor Datlow brings together 29 spine-tingling tales of body horror to terrify even the most seasoned horror reader.

—Publishers Weekly
edited by Ellen Datlow
ISBN: Print ISBN: 9781616963606; Digital ISBN: 9781616963613
Published: October 2021
Available Format(s): Trade Paperback and Digital
Bestselling editor Ellen Datlow (Lovecraft's Monsters) presents body horror at its most wide-ranging and shocking best. Discover twenty-nine intricate, twisted tales of the human body, soul, and psyche, as told by storytelling legends including Carmen Maria Machado, Richard Kadrey, Seanan McGuire, Caitlín R. Kiernan, Nathan Ballingrud, Tananarive Due, Cassandra Khaw, Christopher Fowler, and many more.

The most terrifying thing that you can possibly imagine is your own body in the hands of a monster. Or worse, in the hands of another human being.

In these 29 tales of body horror selected by World Horror Grandmaster Ellen Datlow, you'll find the unthinkable, the shocking, and more: a couture designer preparing for an exquisitely grotesque runway show; a vengeful son seeking the parent who bred him as plasma donor; a celebrity-kink brothel that inflicts plastic surgery on sex workers; and organ-harvesting doctors who dissect a living man without anesthetic.