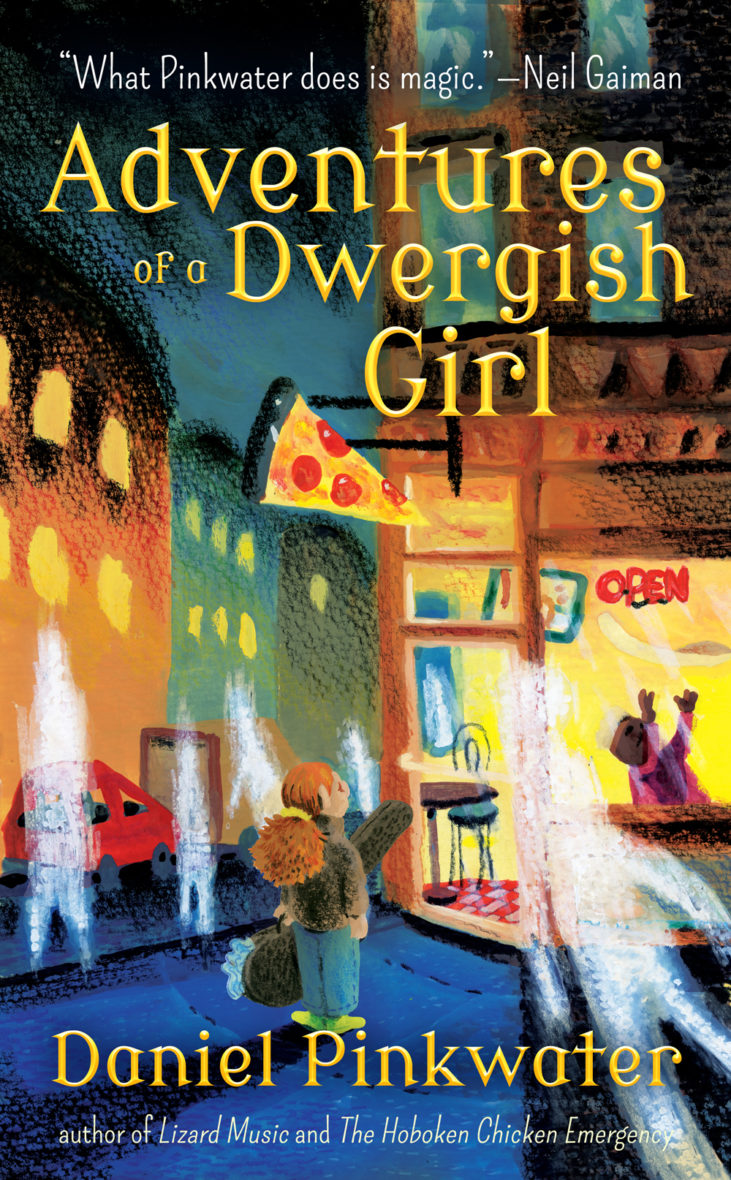 THE BOOK LOVER'S BOUDOIR enjoys Daniel Pinkwater's forthcoming ADVENTURES OF A DWERGISH GIRL (Coming your way September 30, but available for pre-order from your favorite bookseller or direct from Tachyon and for reviewers via EDELWEISS and NETGALLEY).
I loved this book. I had a lot of fun reading it. The history of Molly and Dwergs was a lot of fun and very entertaining. Molly is a great character, well fleshed out and I liked how she develops across the book. I thought this was a great book. I need to read more of this author's work.
Andrew Wheeler on THE ANTICK MUSINGS OF G.B.H. HORNSWOGGLER, GENT. is excited about the book.
It will probably be the next thing I read. Pinkwater is unique and wonderful and I hope he lives a million years and has a new novel every one of them.
Zeppo, the intrepid office kitty at Tachyon Publications HQ, is at it again. Check out the newest books arriving at the offices: the middle-grade romp, Daniel Pinkwater's ADVENTURES OF A DWERGISH GIRL.