For the annual AWP conference, Tachyon editor Jaymee Goh, Arshia Simkin and Emily Cataneo (cofounders of the Redbud Writing Project), and Jae Steinbacher (co-editor of VOIDJUNK: Issue One) discuss No MFA? No Problem! The virtual event happens on Friday, March 25 at 3:20PM ET.
MFA programs are not the only way to improve writing skills and craft a robust literary life: independent creative writing organizations can be more inclusive alternatives that can allow a wider range of aspiring writers to build community and careers. Join Redbud Writing Project cofounders and three successful authors who have learned from, taught at, or been inspired by various non-MFA institutions, such as Clarion and Grubstreet. Learn how you can grow, publish, and thrive without an MFA.

No MFA? No Problem!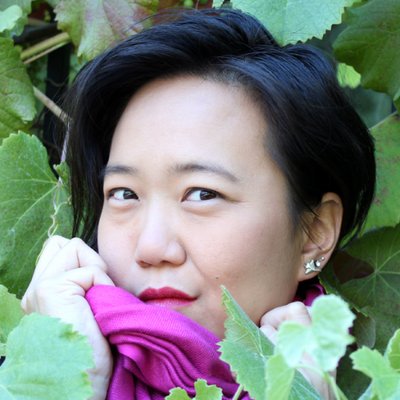 Then on Saturday, March 26 at 12:10PM ET, Goh joins David Ebenbach (HOW TO MARS), Elly Bangs (UNITY), Rone Shavers (Silverfish), and Sheree Renée Thomas (editor of The Magazine of Fantasy & Science Fiction) in the virtual Pretending to Write About the Future: Speculative Fiction as a Lens on the Now.
"Science fiction is a great way to pretend you are writing about the future when in reality you are attacking the recent past and the present." As Ray Bradbury suggests in this quote, many readers and writers turn to speculative fiction not to wonder about what might happen so much as to think about what's already happening. Five writers and editors will share their experiences working with sci-fi that, rather than being an escape, serves as an engagement or confrontation with the present.

Pretending to Write About the Future: Speculative Fiction as a Lens on the Now.
The AWP Conference & Bookfair is the annual destination for writers, teachers, students, editors, and publishers of contemporary creative writing. It includes thousands of attendees, hundreds of events and bookfair exhibitors, and four days of essential literary conversation and celebration. The AWP Conference & Bookfair has always been a place of connection, reunion, and joy, and we are excited to see the writing community come together again in Philadelphia, Pennsylvania in 2022.

AWP Conference