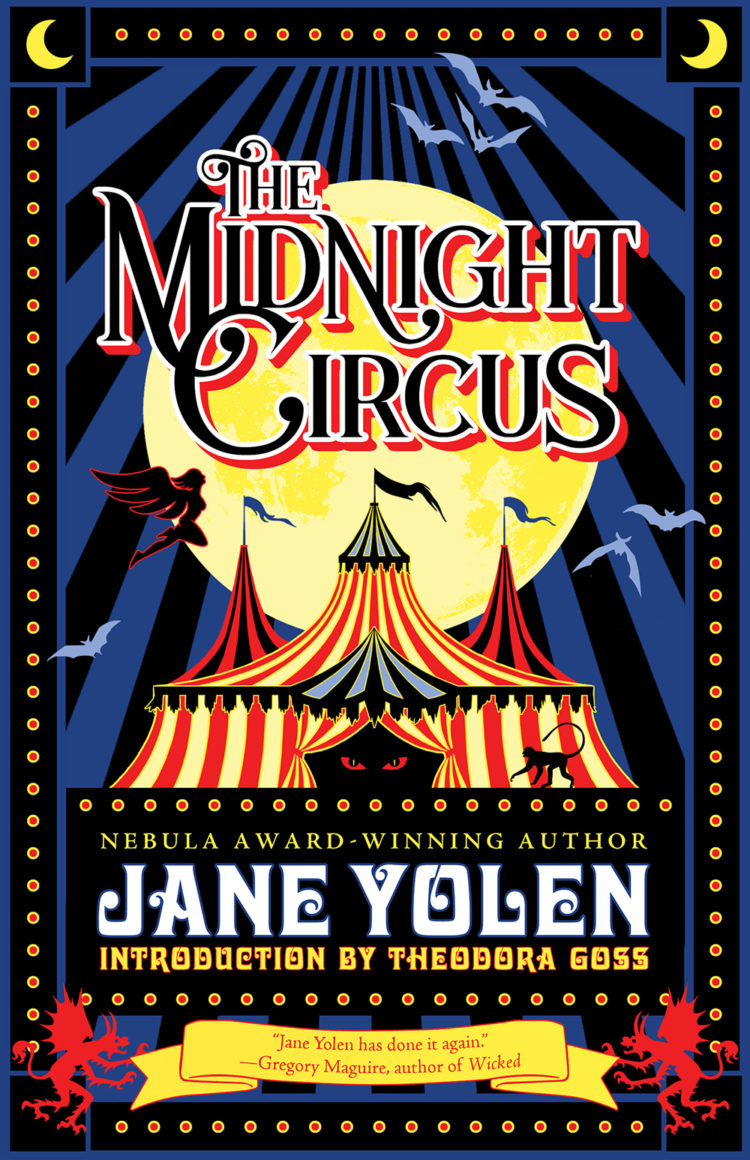 ASH & BOOKS delivers the first review of Jane Yolen's forthcoming collection THE MIDNIGHT CIRCUS (not due until October, but available for pre-order from your favorite bookseller or direct from Tachyon and for reviewers via EDELWEISS and NETGALLEY).
⭐️⭐️⭐️⭐️⭐️

A wonderful collection of short stories! Each one is it's own self contained story that is just perfection. I really had a fun time reading them!
THE BIBLIOSANCTUM is excited about the book.
A collection of darkly weird and wonderful poems and tales, it's due out later this fall and seems perfect for the Halloween season.
In an interview with ANNIE'S BOOK STOP OF WORCESTER, Adam Stemple discusses THE LAST TSAR'S DRAGONS.
What was the inspiration for THE LAST TSAR'S DRAGONS?  What were the steps you took to bring it from initial inspiration to the finished book?

THE LAST TSAR'S DRAGONS started life as a short story in The Dragon Book, a collection of short stories edited by Jack Dann and Gardner Dozois. It's a fun collection with the likes of Dianna Wynne Jones and Gregory Maguire adding stories to the mix. We felt like we had more to tell, and pitched it to Tachyon as a novella. Expanding a short story is an interesting task. We added another viewpoint character and a small framing device while fleshing out the characters that were already in the story. I felt that by lengthening it, we were really able to explore some thematic elements—the corruptive nature of power, for one—that there just wasn't room for in the shorter form.