Satirist James Morrow initially focused his prodigious storytelling skills into making 8MM genre films with his friends. The dozen or so films included The Revenge Of The Monster Maker, Cagliostro the Sorcerer, and two literary adaptations, The Ancient Mariner and The Tell-Tale Heart. Their efforts garnered a CINE Golden Eagle for the 16mm short film, Children Of The Morning and the Francis Scott Key Award at the Baltimore Film Festival, the Judge's Prize at the Santa Barbara Film Festival, the Jury's Prize at the Columbus Film Festival, and the Audience Prize at the Midwest Film Festival, all for the short film A Political Cartoon.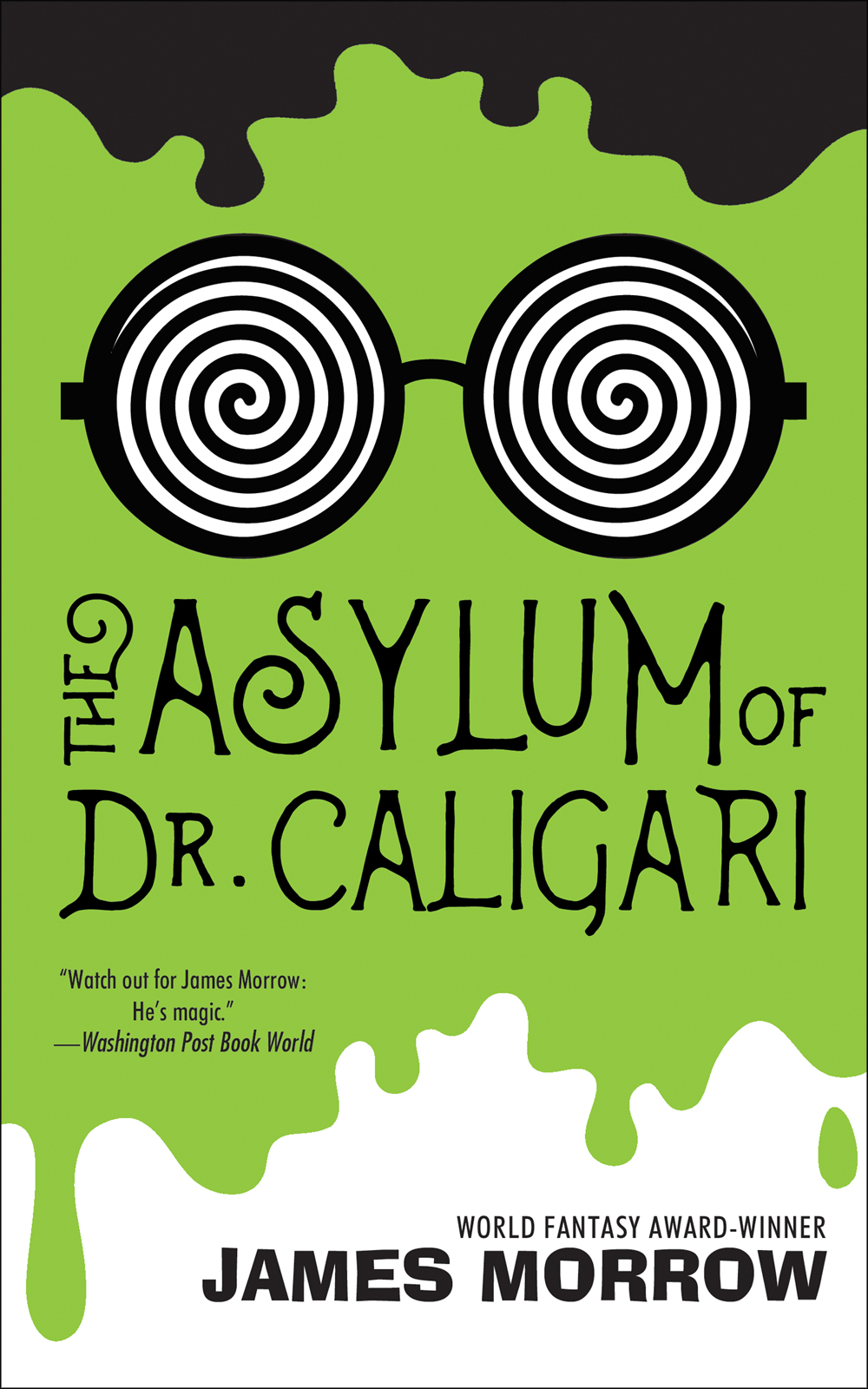 After receiving degrees from the University of Pennsylvania and Harvard University, Morrow taught and worked on various odd writing jobs including as a contributor to TV Guide, creator of the murder-mystery board game Suspicion, and the graphics designer and script doctor for the video game Fortune Builder, often regarded as a forerunner to SimCity. His first two novels The Wine Of Violence (1981) and The Continent Of Lies (1994) received positive reviews but it was the third novel This Is The Way The World Ends (1986) that proved to be his breakout work with a Nebula award nomination and lots of acclaim. If the previous work got peoples attention, Morrow's next cemented his reputation as an explorer into the enigma of religious faith. Only Begotten Daughter (1990) earned a World Fantasy Award. Next came the Godhead Trilogy with Towing Jehovah (1994; winner of the World Fantasy and Grand Prix de l'Imaginaire), Blameless In Abaddon (1996), and The Eternal Footman (1999). Morrow's recent novels (The Last Witchfinder [2006], The Philosopher's Apprentice [2008], and Galápagos Regained [2015]) dramatize the birth of the scientific worldview.
Morrow has had five novellas published as books: The Adventures of Smoke Bailey (1983), City of Truth (1991), SHAMBLING TOWARDS HIROSHIMA (2009; winner of the Theodore Sturgeon Memorial Award), THE MADONNA AND THE STARSHIP (2014), and THE ASYLUM OF DR. CALIGARI (2017). In 2018, his acclaimed novelette BIGFOOT AND THE BODHISATTVA (2009) also enjoyed a separate edition. Morrow's numerous short stories including the Nebula award-winning "Bible Stories for Adults, No. 17: The Deluge" are collected in Swatting at the Cosmos (1990), Bible Stories for Adults (1996), THE CAT'S PAJAMAS & OTHER STORIES (2004), and Reality By Other Means: The Best Short Fiction of James Morrow (2015).
All of us at Tachyon wish the enlightening Jim an entertaining birthday. Keep watching the skies and ponder, is any of this really happening?