Today is the big day as Daniel Pinkwater's ADVENTURES OF A DWERGISH GIRL is finally available from all finer booksellers.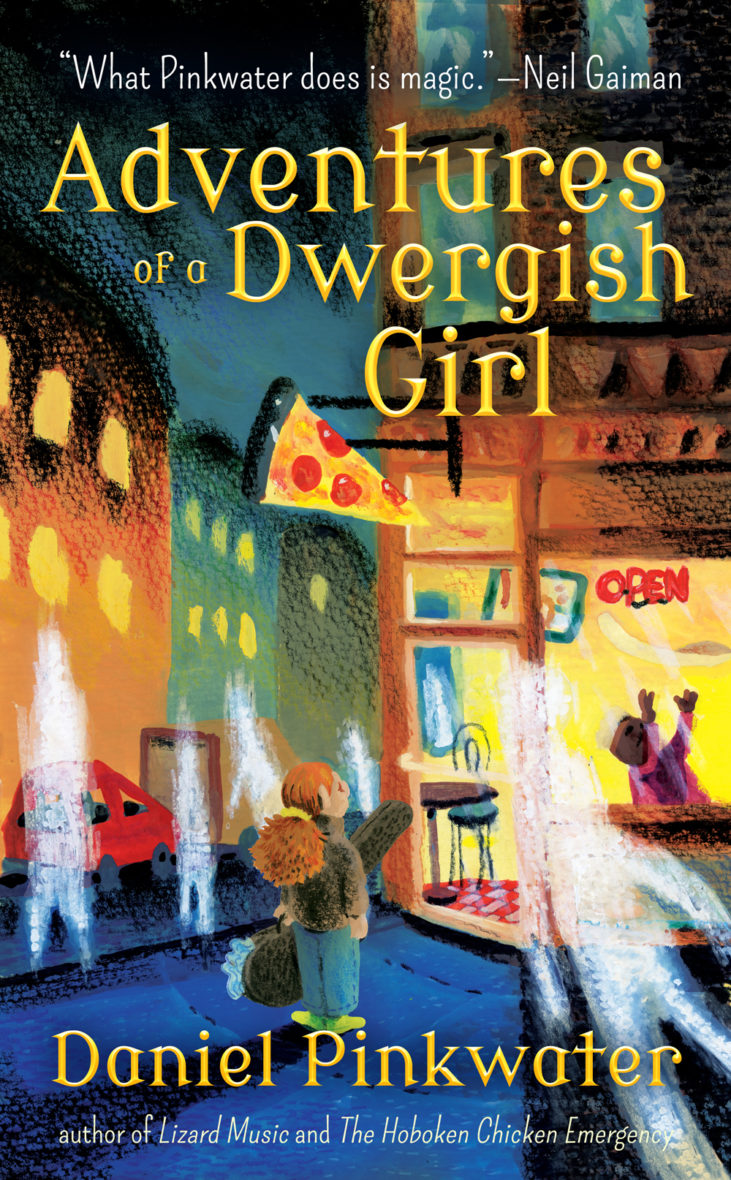 At TUMBLR, Cory Doctorow remarks on Pinkwater in general and his latest in particular.
Few authors have had as much influence on my progress as a human being – to say nothing of my writing – as Daniel Pinkwater. The course of my life was profoundly altered by reading Alan Mendelsohn, the Boy From Mars in middle school, and I have read dozens of his books since.

I find that many distinctive authors circle themes and plots, like a cannoneer rangefinding with artillery, trying to bullseye some impossible-to-define perfect target. I county myself in that group, and I definitely count Pinkwater there.

I can't tell you exactly what it is he's trying to hit, but every book seems to come closer to some irreducible Pinkwaterian ideal, and his latest, Adventures of a Dwergish Girl, is the closest he's come yet.
I take him to mean that he's describing the world as he perceives it, not adding any weirdness. We live in a weird place. 2020 certainly proves that hypothesis.

I think there's something to this – the thing that makes Pinkwater's work so great is his ability to describe the everyday absurdity in terms that make it clear how weird normalcy is (and vice-versa).

That's definitely Dwergish Girl's charm. I read this to my 12 year old, who is way too cool to be getting bedtime stories of her old, irrelevant father's favorite weird writers.

Every night, she insisted that she didn't want me to read from it. Every night, she begged for another chapter when I was done (and interrupted repeatedly to ask incisive questions about the Revolutionary war, papaya juice, ghosts, radio announcers, etc).

Pinkwater's got The Magic (whatever that is) and he keeps getting better at it.
Over at the Tachyon Publications Channel on YouTube, check out the trailer to the book.