Though not publishing until September, the Campbell, Xingyun, and Neukom Award winning-author Lavie Tidhar's latest science fiction novel THE CIRCUMFERENCE OF THE WORLD garners an amazing STARRED review from Publishers Weekly. Additionally Publishers Weekly includes the title among their Top 10 in their Fall 2023 Adult Announcements: SF, Fantasy & Horror and Lorraine Savage interviews the author.

THE CIRCUMFERENCE OF THE WORLD is currently available for preorder from Tachyon and all finer booksellers.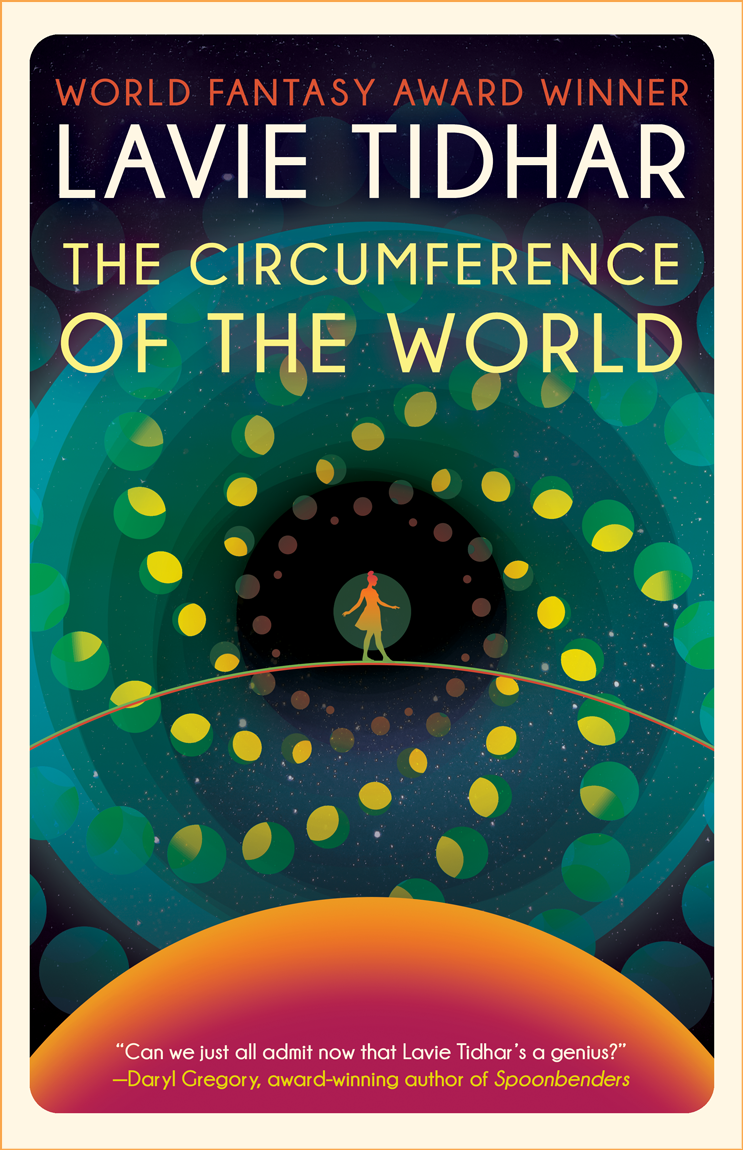 World Fantasy Award winner Tidhar (Neom) wows with a mind-bending existential adventure that seeks to answer the age-old question of why humanity exists.
Tidhar's slippery metafictional tale lyrically entangles scientific fact, mysticism, and mental illness. This is a knockout.

Publishers Weekly (STARRED review)
Top 10

THE CIRCUMFERENCE OF THE WORLD
Lavie Tidhar. Tachyon, Sept. 5 ($17.95 trade paper, ISBN 978-1-61696-362-0)

At the center of this sci-fi novel from World Fantasy Award winner Tidhar is another sci-fi novel—a mysterious work that sends an unlikely band of characters on a wild goose chase to hunt it down.

Fall 2023 Adult Announcements: SF, Fantasy & Horror
What inspired this story?


It began so long ago it's hard to say! The very early seeds for it were born on Vanua Lava in Vanuatu, back in 2007, where the first section of the book takes place. I became interested in the little-known story of the WWII Coastwatchers there and climbed to their hill fort, which is much as it appears in the novel. But that was just one strand; then I had to wait for the others to materialize.



And how did they?


The black holes came from a novelette I wrote that was also called "Lode Stars." I ran into someone who told me they thought there was more to it, which haunted me because I realized they were right. The section about hapless book dealers in 2001 London was conceived of as a trip to a vanished past. All those bookshops are long gone, and I was trying to catch a bit of the soul of that world before it disappeared. Which, in a way, is the whole theme of the book: how much of what we are is what we remember and what happens if those memories are lost? Lorraine Savage interviews the author