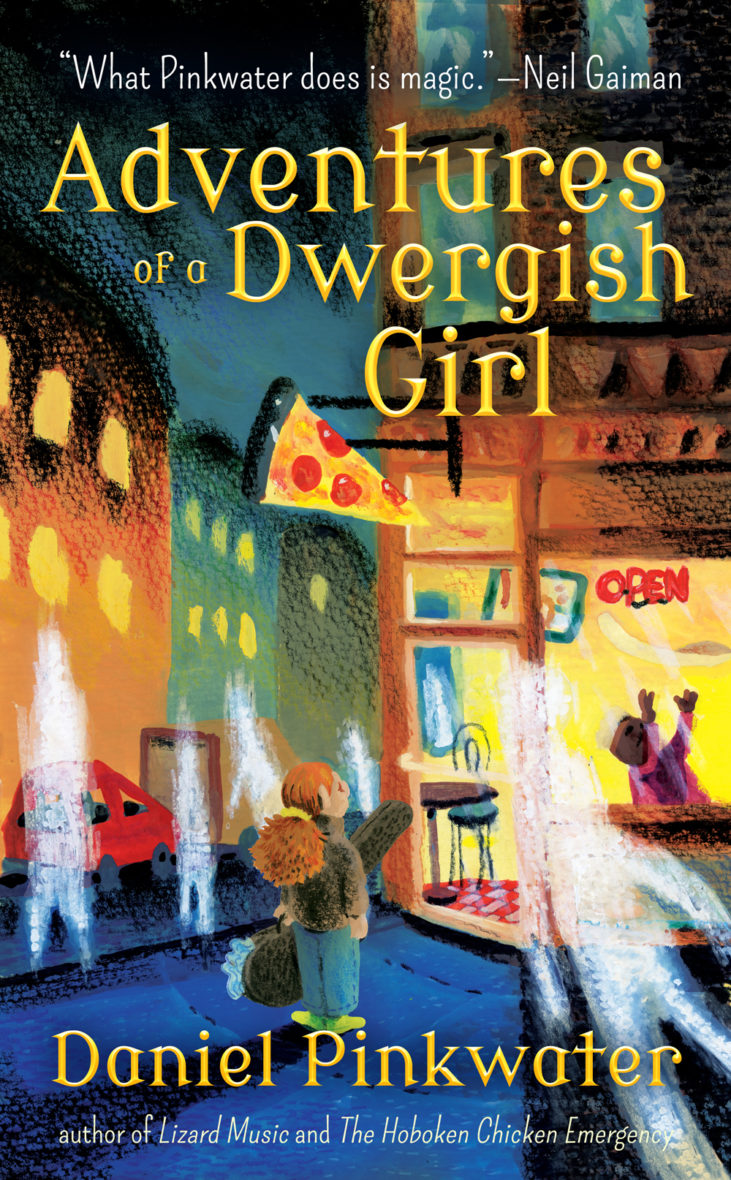 Daniel Pinkwater is at his best, most charming and delightful in this tale of a girl from the Dwerg people – you know, the "little men" responsible for Rip Van Winkle sleeping for twenty years? The ones you can never find, no matter how hard you look? The ones who mine gold in the Catskills, can run unbelievably fast, practice domesticity on a level capable of boring any young person to tears? Such is Molly Van Dwerg's world until she decides to leave home, armed with a couple of Dwergish gold coins and irrepressible self-confidence.
Kids still read! On the YA tip, the great Daniel Pinkwater has a new book out, ADVENTURES OF A DWERGISH GIRL. It's classic Pinkwater, one of his best. Yes! God bless Daniel Pinkwater. When I was a kid, I treated Alan Mendelsohn, Boy From Mars and Lizard Music as manuals of style. I will always owe Pinkwater a great debt.
Like every Pinkwater novel, it defies description, it is brilliant, and it is his best to date. Ghosts, Revolutionary War fleshbots, papaya juice, and supernatural beings from the Catskills!