SCI-FI FANTASY NETWORK enjoys Lavie Tidhar's THE VIOLENT CENTURY.
Who should read this? Anyone interested in Superheroes beyond the cliche that Hollywood is frequently guilty of exploiting; anyone with an interest in what exposure to conflict does to people, and anyone who enjoys a well-crafted, complex story set in our rather violent history!
Ian Sales on IT DOESN'T HAVE TO BE RIGHT… praises Tidhar's UNHOLY LAND.
Not only does UNHOLY LAND offer some seriously good worldbuilding and alternate history, but it also goes all meta and begins to deconstruct its own story from within its narrative. That's so cool I've even done it myself. Tidhar has said he considers UNHOLY LAND one of the best piece of work he has produced – so far – and though I take everything he says with a pinch of salt, having known him for several years, he may well be right in this case. It's surprising how few awards picked up on UNHOLY LAND. Well, no, it's not really surprising – popular vote genre awards these days are entirely tribal and no longer fit for purpose, and UNHOLY LAND is a genuinely good book.
At INTERCONNECTED, Matt Webb feels much the same.
If you're looking for some good sci-fi, try UNHOLY LAND by Lavie Tidhar (I kind of don't want to point at a review but if you insist).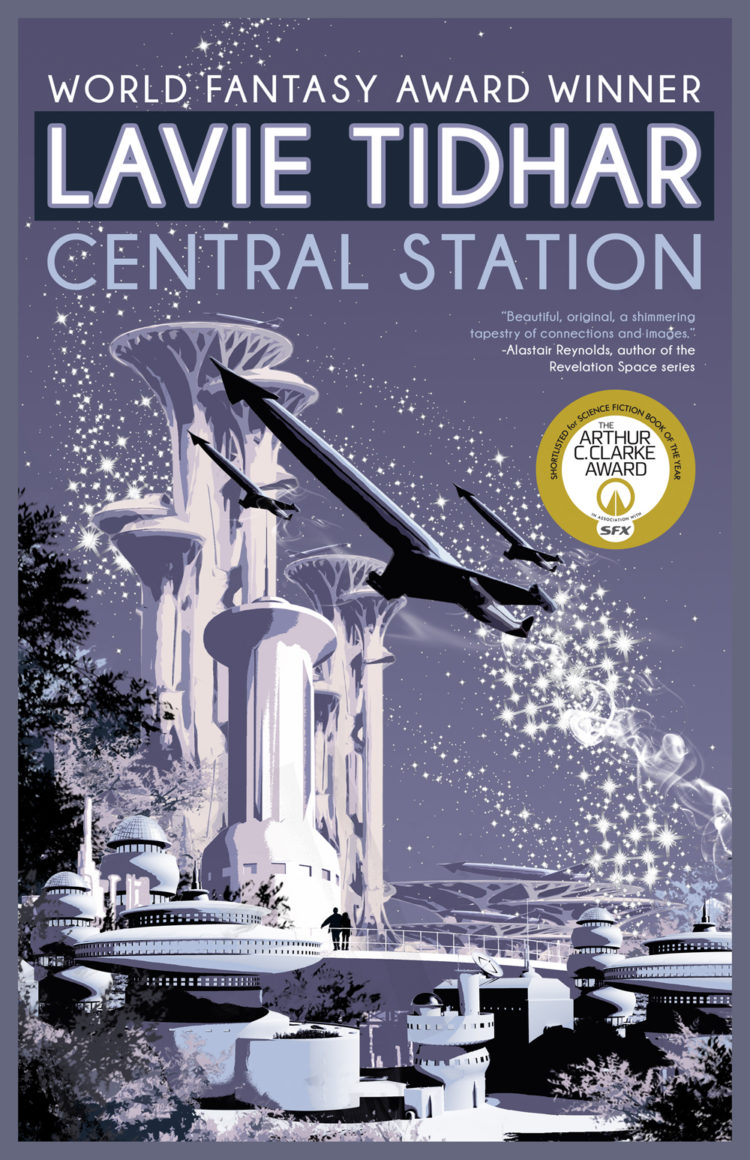 TO OTHER WORLDS discusses Tidhar's CENTRAL STATION.
Beautiful sci-fi fever dream and perfect for me. Near impossible to describe, but most highly recommended.
PUBLISHERS WEEKLY reviews Tidhar's By Force Alone.
Tidhar saturates this epic adventure with profanity, dark humor, sword-sharp twists, and unexpected moments of pathos. Readers who hold King Arthur dear to their hearts will be gratified by Tidhar's attention to detail amidst the innovation. This dark, imaginative take on a classic is sure to impress.