The latest reviews and mentions of Tachyon titles and authors from around the web.
Publishers Weekly praises Daniel Pinkwater's ADVENTURES OF A DWERGISH GIRL.
The comically absurd ending is an enjoyable wrap-up to this fast-paced, unexpected adventure that combines history, folklore, and nonsensical fun.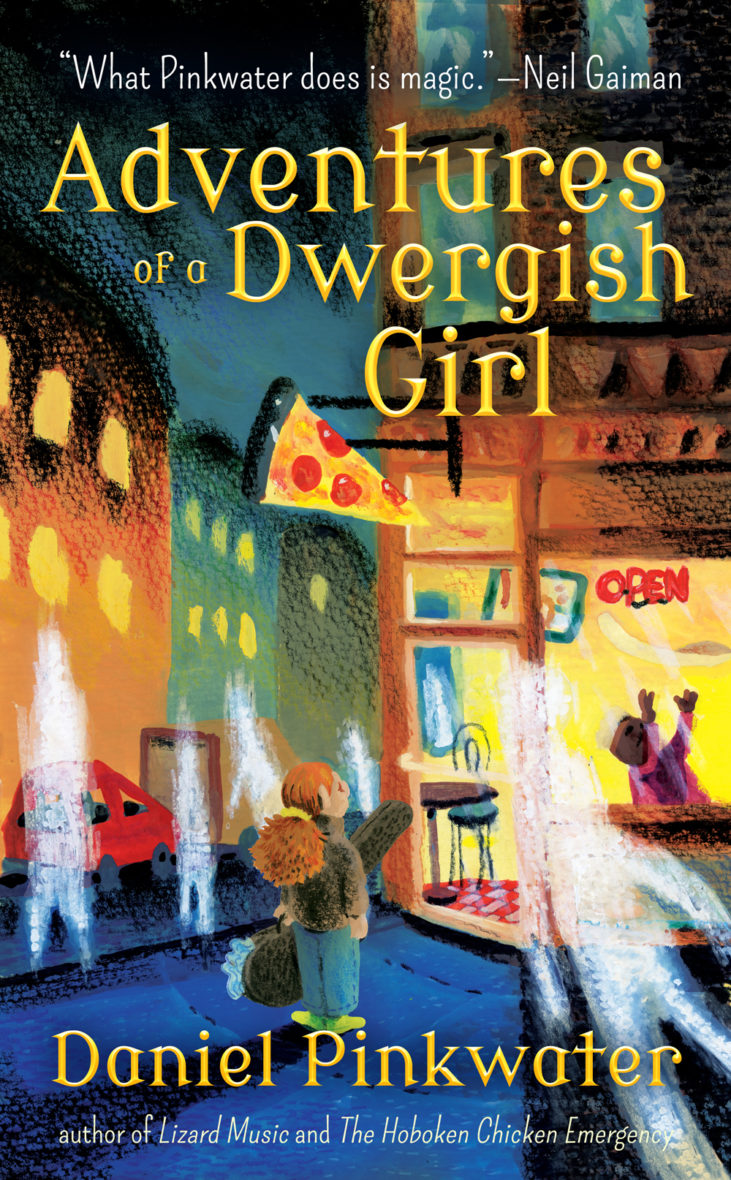 The Sándor Bródy Library (Budapest, Hungary) includes THE LAST TSAR'S DRAGONS by Jane Yolen and Adam Stemple among the October e-book recommendations.
On the Tachyon Publications Channel, meet Tachyon Managing Editor Jill Roberts.
At REDDIT r/Fantasy in the conversation Looking for Sword and Sorcery Short Story Anthology recommendations, snowlock27 suggests THE SWORD & SORCERY ANTHOLOGY.
THE SWORD & SORCERY ANTHOLOGY, edited by David G Hartwell and Jacob Weisman. Has the classics by Robert E Howard, Michael Moorcock, and CL Moore, as well as newer writers, like Caitlyn Kiernan, George RR Martin, and Gene Wolfe.
For TOR.COM, Cory Doctorow pens Beyond Cyberpunk: The Intersection of Technology and Science Fiction.
People with established careers are terrible sources of advice on how to break into their chosen field. When I was a baby writer, I attended numerous panels about getting established, where writers a generation or two older than me explained how to charm John W Campbell into buying a story for Astounding Stories. This was not useful advice. Not only had Campbell died six days before I was born, but he was also a fascist.

I have two careers, one in tech and the other in SF, a peanut-butter-and-chocolate combo that's got a long history in the field, and I am often asked how to break into both fields. I know an awful lot about how to sell a story to Gardner Dozois, who stopped editing Asimov's sixteen years ago and died two years ago, but I know nothing about pitching contemporary SF editors.

Likewise: I know an awful lot about breaking into the tech industry circa 1990: first, be born in 1971. Next, be raised in a house with a succession of primitive computers and modems. Enter the field in the midst of a massive investment bubble that creates jobs faster than they can be filled, when credentials are irrelevant.

Another advantage we had in the 1990s tech industry: cyberpunk. Cyberpunk, a literary genre that ruled sf for about two decades, was primarily written by people who knew very little about the inner workings of computers, and who were often barely able to use them.
In THE NEW YORK TIMES, Tina Jordan's Texas selection in "50 States, 50 Scares" comes unsurprisingly from Joe R. Lansdale.
Ah, October — crisp nights, apple-picking, leaf-peeping, Halloween. To celebrate the spookiest season, we've made a list of the scariest novel set in every state.

[…]

Texas

Joe R. Lansdale, "The Drive-In"

A crowded drive-in movie marathon turns into a B-movie horror-fest all its own, splattering the patrons in a blood-and-gore nightmare.