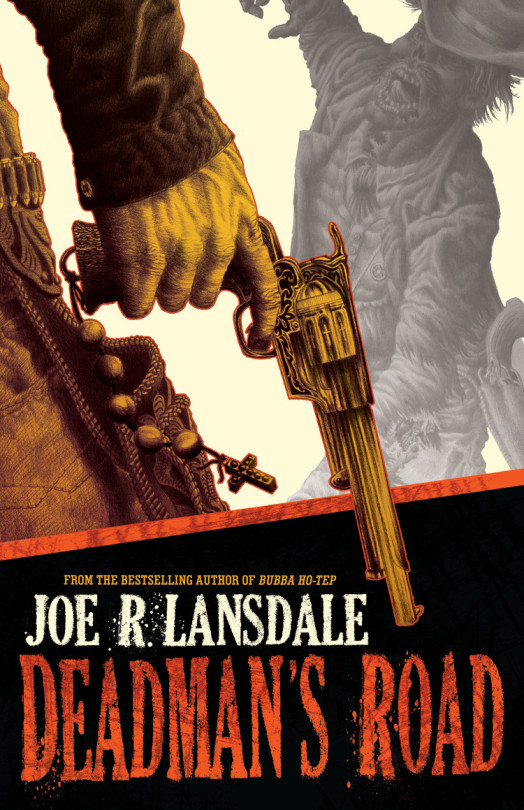 THE GRIMDRAGON praises Joe R. Lansdale's DEADMAN'S ROAD.
My favorite from this collection was Dead in the West, which is the
first & longest story, made up of over half of the book. It's this
tale that defines the Reverend & why he is the way that he is. It
gives you an idea of what you can expect going forward. Of the shorter
stories, I loved The Dark Down There, the final adventure. These two
bookends are the strongest, in my opinion. However, the middle sections
are still great fun & sure to put you in a groovy mood!

DEADMAN'S ROAD is a delightfully pulpy, wickedly funny, satisfying read.

Saddle up, because you are in for one helluva ride!
CAMPFIRE RADIO THEATER offers an audio rendition of "Incident On and Off a Mountain Road," which can be found in THE BEST OF JOE R. LANSDALE.
Sam Reader at B&N SCI-FI & FANTASY BLOG delivers A Reader's Guide to Shudder's Revival of Creepshow.
"The Companion" by Joe R. Lansdale

Long considered a master of Southern-flavored horror and crime
fiction, Joe R. Lansdale's story hits the ground running with a wild
boar attack that leads to a fisherman named Harold releasing an animated
scarecrow bent on his murder. 
For more info about DEADMAN'S ROAD, visit the Tachyon page.
Cover art "The Quick and the Undead" by Travis J. Elston
Cover design by Elizabeth Story
For more info about THE BEST OF JOE R. LANSDALE, visit the Tachyon page.
Cover by John Picacio