Vietnam vet, sometimes private investigator, sometimes bouncer, and all around bad ass, Leonard Pine is a gay, politically conservative black man from LaBorde, TX. Alongside his "brother" Hap Collins, who is straight, white, and liberal, Pine challenges the seedier and more unpleasant elements of East Texas. The, at times, bumbling duo has fought the Klan, the Dixie Mafia, murders, kidnappers, and all sorts of other notorious hombres.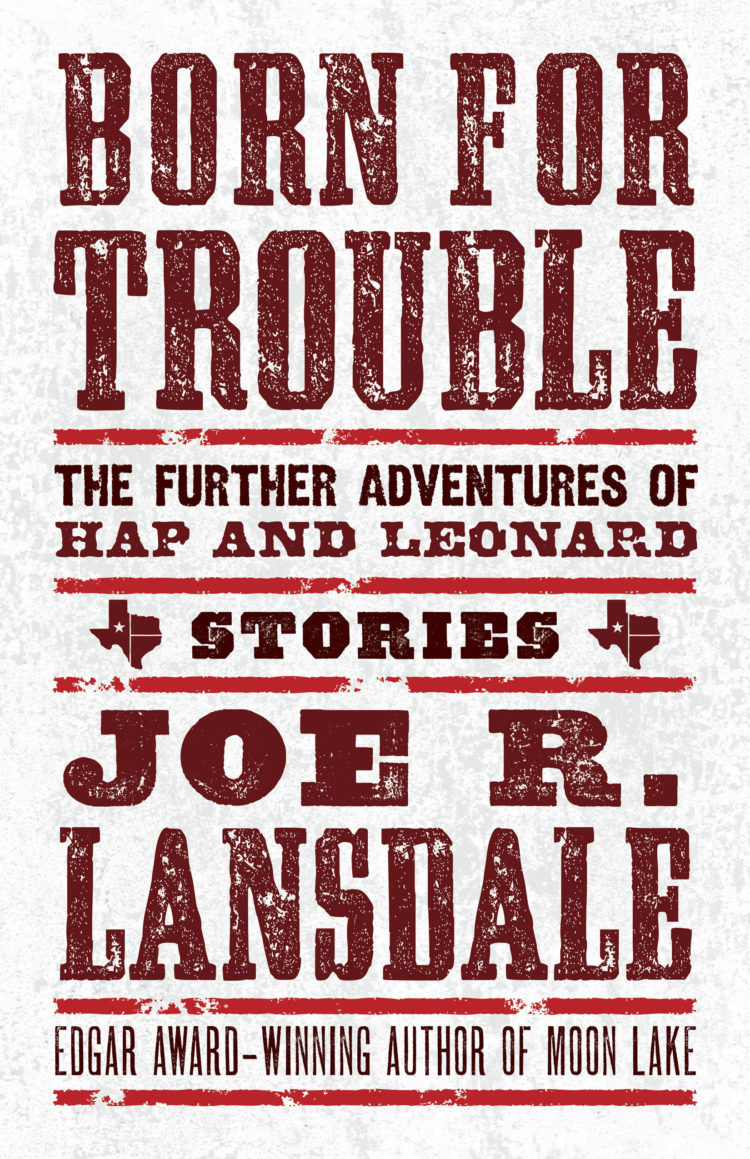 Pine has zero tolerance for racist or anti-gay slurs and will challenge the offenders with strong fists and a barbed tongue. His aggressive nature has led to many encounters with the law, most notably regarding his repeated torching of neighborhood crackhouses.
Beginning with Savage Season (1990), Joe R. Lansdale used his adventures with Collins, as the basis for the popular Hap and Leonard series. The 25 published books include five titles currently available from Tachyon Publications: HAP AND LEONARD (2016), THE BIG BOOK OF HAP AND LEONARD (2018), HAP AND LEONARD: BLOOD AND LEMONADE (2018), OF MICE AND MINESTRONE (2020), and BORN FOR TROUBLE: THE FURTHER ADVENTURES OF HAP AND LEONARD (2022). The pair's life also inspired the TV series, Hap and Leonard, which is currently available on Netflix.
All of us at Tachyon wish a happy birthday to Leonard, our favorite cantankerous moral enforcer. May your day be filled with vanilla cookies and Dr. Pepper.