The latest reviews and mentions of Tachyon titles and authors from around the web.
Congratulations to Nalo Hopkinson on being named the 37th SFWA Damon Knight Grand Master.
The Science Fiction and Fantasy Writers of America, Inc. (SFWA) is pleased to announce that Nalo Hopkinson has been named the 37th Damon Knight Grand Master for her contributions to the literature of science fiction and fantasy.

The Damon Knight Memorial Grand Master Award recognizes "lifetime achievement in science fiction and/or fantasy." Hopkinson joins the Grand Master ranks alongside such legends as C. J. Cherryh, Peter S. Beagle, Ursula K. Le Guin, Anne McCaffrey, Ray Bradbury, and Joe Haldeman. The award will be presented at the 56th Annual Nebula Conference and Awards Ceremony, held online the weekend of June 4–6, 2021.

SFWA
SOUTHERN TODAY GONE TOMORROW enjoys Carrie Vaughn's KITTY'S MIX-TAPE.
Absolutely I recommend this to anyone who is a fan of Urban Fantasy, who likes some stakes in their stories, or even those who like some re-imagined historical fantasy.
Dennis Callegari in SF COMMENTARY 104 praises a pair of Peter S. Beagle titles.
A unicorn appears in a field beside the home of a man who lives in Calabria. At first this is his secret; the pain begins after other people discover his secret. The suspenseful climax to the story is heart-stopping. Everything works out for the best eventually, but his main characters have experienced the best and the worst aspects of human behaviour in sunny Calabria.
The most memorable historical fantasy in the collection is 'The Queen Who Could NotWalk' (first published in 2013), which has a wonderful surprising-yet-inevitable ending. Other special favourites from this collection are 'The Story of Kao Yu' (2016) and 'The Way It Works Out andAll' (2011). There are other authors who can write a sentence as well as Beagle, but there are very few who keep inventing sparkling fantasy ideas for decade after decade.
Ian Sales on IT DOESN'T HAVE TO BE RIGHT… in his review of Michael Blumlein's collection All I Ever Dream mentions THE ROBERTS.
The three novellas are probably the strongest works. THE ROBERTS is available separately from Tachyon Publications, and is typical of Blumlein's work: dense, intense and set somewhere at the intersection of science and technology and human relationships.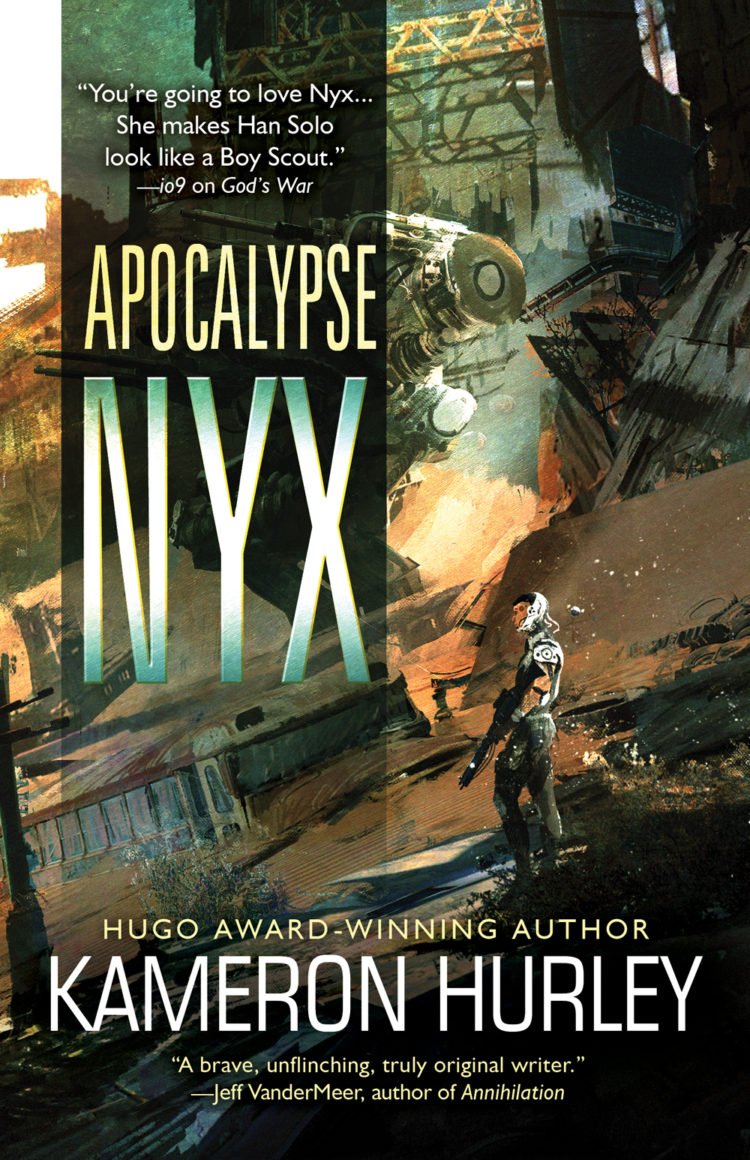 At REDDIT r/printsf, Kameron Hurley's Apocalypse Nyx books get an unexpected mention in Speculative Fiction for mental health?
at first i laughed when i saw "Stars are Legion and The Light Brigade" because i thought you were going to be listing fun, lighthearted reads. but actually Kameron Hurley's Apocalypse Nyx books (God's War) helped me a lot with my mental health. They're gruesome and brutal at times but the main character is such a badass that she makes you feel like you could do anything. It's a cool series and feels very cinematic.

Smoldero
Patricia A. McKillip for TOR.COM crafts the essay Gingerbread Bricks, Cherry-Stealing Cats, and Other Culinary Disasters.
I've been asked if I cook as well as I write about cooking.

It's a fair question: I've been cooking almost as long as I've been writing. Writing was something I fell into, much like Alice down the rabbit-hole, when I was fourteen. I sat down one day to write myself a story instead of reading one, and thirty-two pages later—pencil and lined paper tablet—I finished my tale and realized that my predictable world had expanded wildly, enormously, with endlessly diverging and intriguing paths running every which way into an unknown I suddenly knew existed. Having ended one story (which is locked away, guarded by dragons and evil-eyed basilisks, and will never see the light of day if I have anything to say about it), I wanted to start all over again on another.

When or why I decided I needed to inflict culinary disasters on my long-suffering family and others, I don't remember.

My most vivid cooking memory, even after so many years, is setting my brother on fire with my Cherries Jubilee.