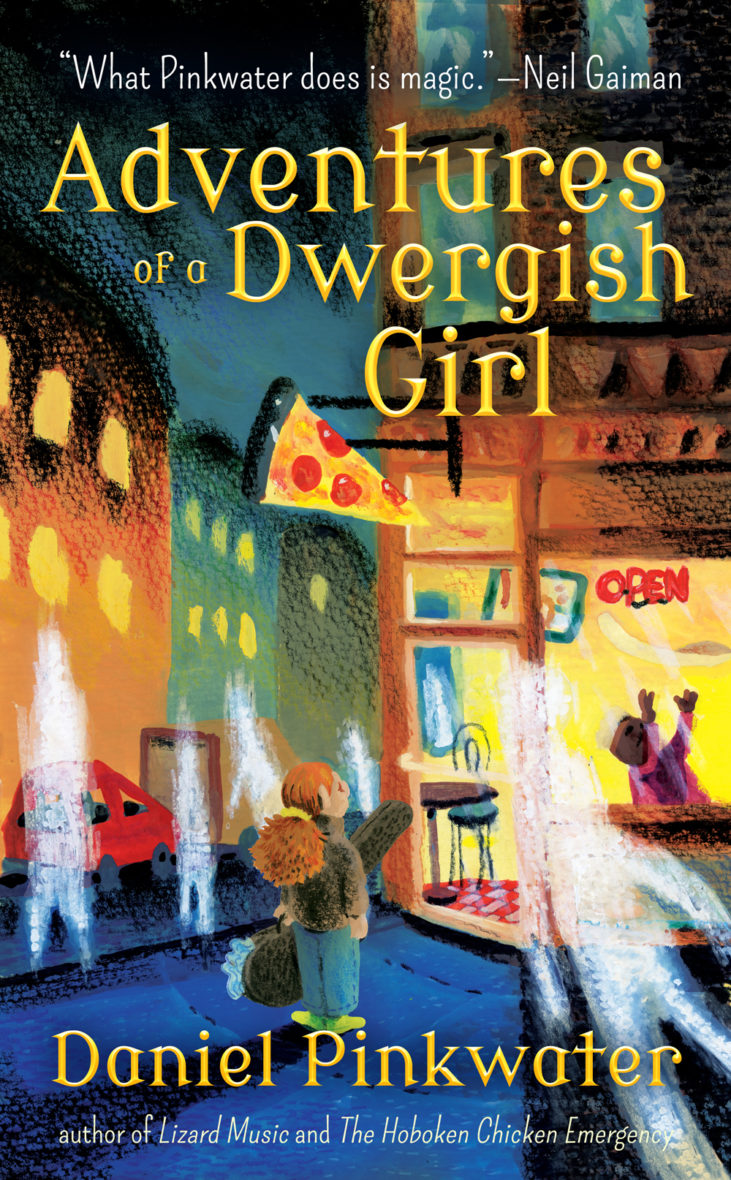 Andrew Wheeler, of THE ANTICK MUSINGS OF G.B.H. HORNSWOGGLER, GENT., enjoys Daniel Pinkwater's ADVENTURES OF A DWERGISH GIRL.
But it's got a wonderful voice in Molly, and a clear point of view and a sequence of interesting people and places to look at. It's a fine book by one of America's most wonderful writers, and it's hugely welcome after such a long absence.

And, perhaps best of all, there's room for a sequel, or another novel about someone else that takes place after this one. Let's hope that happens.
Wheeler also created two posts, each featuring different quotes from the book.
And when I talk about how boring it is to live there, and how I wanted to leave, that is not to say that, while boring, life there is not sweet. And I love all the Dwergs. It turns out you can love persons or a place and still find them or it boring, to the point of unbearable.

Quote of the Week: We Gotta Get Out While We're Young
The idea of getting something to eat in the subway, which is filthy and foul-smelling, struck me as insane, but I suppose if you are a New Yorker in a hurry, and do not care if you live or die, or perhaps do not believe in the germ theory, it's something you might do.

Quote of the Week: Culinary Standards
On CATS COFFEE BREAK, Rita King and Bonnie Bensur interview Pinkwater.